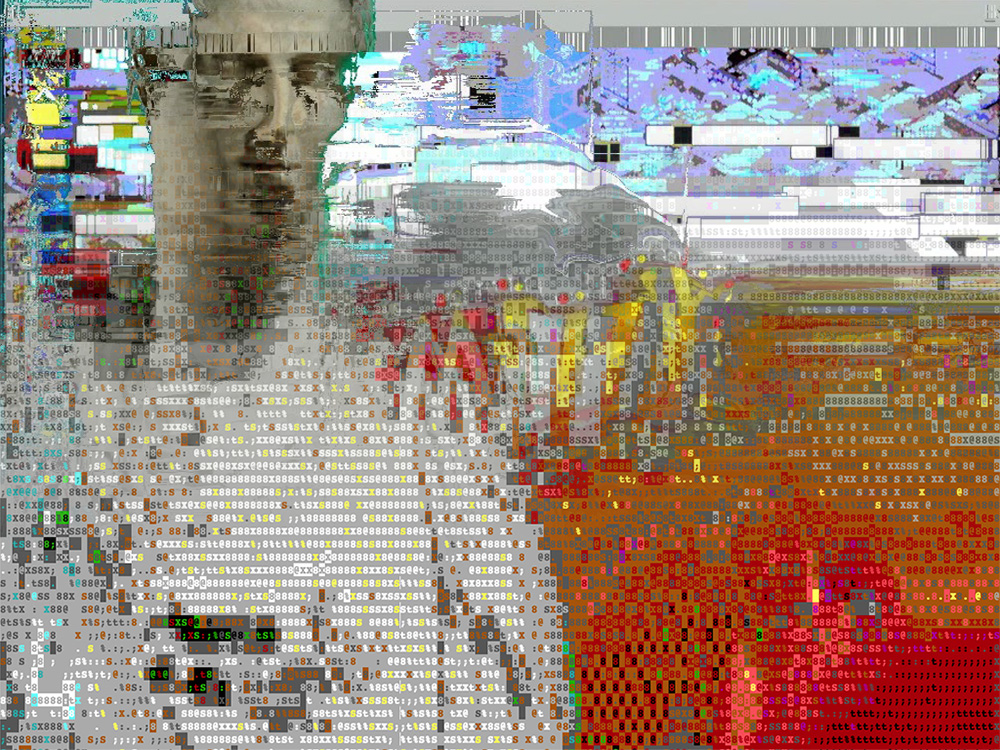 Ethical Dilemmas – workshop exhibition
The group exhibition "Ethical Dilemmas" brings together 7 authors and the results of their work in the process of the eponymous five-day workshop held in October 2021.
During the workshop, participants created video experiments focusing on the ethical importance of using free software and open source hardware, as well as the importance of the availability of permissively licensed multimedia and audiovisual materials.
The dynamics of the workshop included elements of digital shared goods (commons), concepts of constructive error in art (glitch video) as well as methods of group creation (remix). The focus of the workshop was the creation of works based on the re/deconstruction of multimedia error, research into the color potentials of digital images and the study of multimedia in a state of constant change and the absence of a clear semantic narrative.
On this occasion, the works created in group sessions are presented to the Rijeka audience through a network and multimedia exhibition at our PEEK&POKE museum in Rijeka. Through the WiFi network "fubar" continuously available in public areas in the museum, it is possible to view a group remix of the entire exhibition, and individual video works can be seen on museum exhibits.
Exhibitors: AK Ocol, Carolina Romano, Chimereinvisible, j3d1n4, Miksitz, Paul Beaudoin, V
Mentor: Ian Keaveny aka Crash-Stop
The workshop is part of the Inquiry Inc. project. 2021 and / 'fu: bar / extended program led by the art organization Format C and in collaboration with CIM APURI and The Computer Museum PEEK&POKE. The program is financially supported by the Nova Kultura Foundation and the City of Rijeka (City Administration Department for Culture).