our team
The core of the PEEK&POKE team consists of people who take care of the museum on a daily basis. In addition to the co-founders, there are many who have joined along the way and remain part of the team to this day. They are writers, designers, developers, administrators - or simply good hosts and digital age enthusiasts. Whoever welcomes you as a curator, you will not be disappointed! :)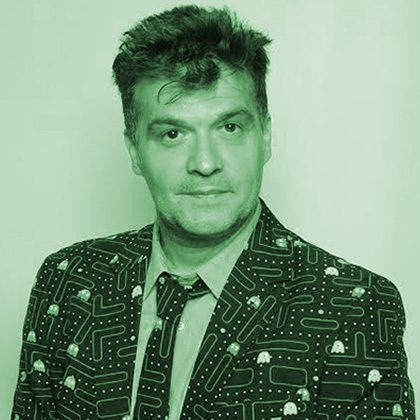 Proactive creative mind and initiator, stubborn icebreaker, co-founder and museum manager from day one to the present day. The soul and body of the museum and probably the one who will offer you brandy before visiting the museum.
Svetozar Nilović - Tozo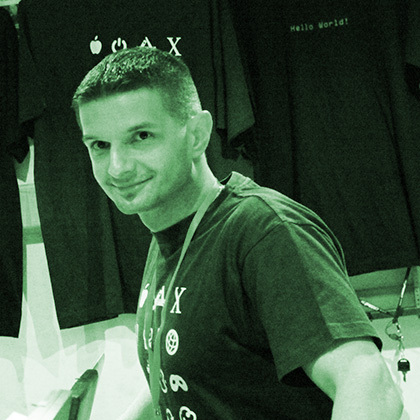 Co-founder and right-hand man of the museum manager, experienced curator and an old computer enthusiast. A multimedia professional in charge of the museum's digital content production and public relations. Davor is also an executive editor of Jabučnjak - the largest Apple user community in the region.
Davor Pasarić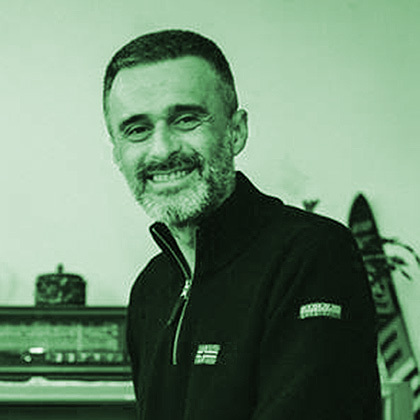 An erudite, fluent guide and kind curator. He always knows the wider story, and with him you will learn a lot of interesting things about our city. Computers have never been just hardware and software, there has always been brainware too, so don't be surprised if you wander into philosophical waters.
Josip Knežević - Joke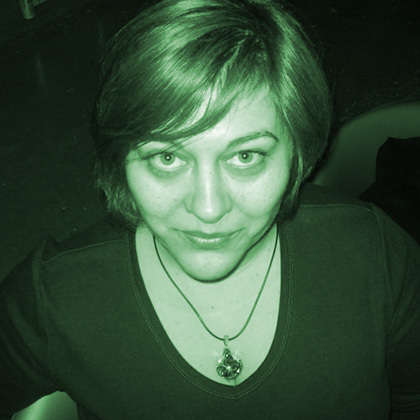 Museum associate and hostess. Experienced multilingual professional in the tourism business. Tozo's support, without her the museum would have been closed long ago.
Melita Nilović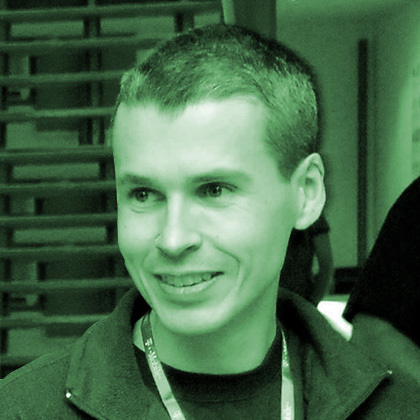 Computer guru. Multimedia professional. From MSX, through ZX Spectrum, Amstrad and PC to Amiga 4000 and Macintosh. One of the co-founders of the museum and secretary of the DIR (Association of Gifted Computer Workers of Rijeka). Now working on "big data crunching" in cooperation with the Department of Informatics at the University of Rijeka.
Goran Paulin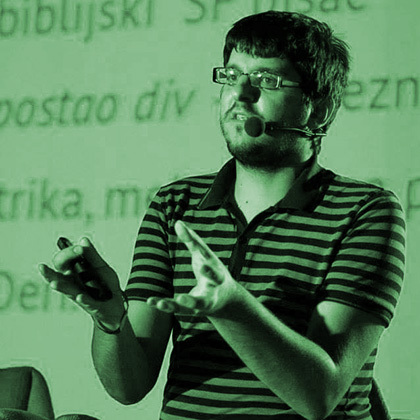 Enthusiast of digital and web publishing, content marketing and application of new technologies in culture. Retro and "geek" phenomena researcher, collector of old magazines, fan of educational topics, social networks and video games. Author of the application and e-book Geeks Behind the Iron Curtain and author of the book How to Read a City Through Bytes and Pixels.
Kristian Benić - Kile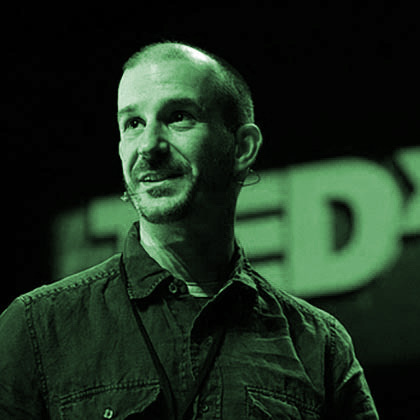 Grew up on Commodore 64, Amiga and Macintosh. Endowed with a wide field of interest and prone to hasty experiments. One of the co-founders of the Calculus association that started PEEK&POKE. He loves everything that is different, a fan of alternative operating systems and exotic hardware. He is diagnosed with a tendency to "bizarre behavior". The good spirit of the museum that currently works in Ireland.
Tomislav Ribičić - Riba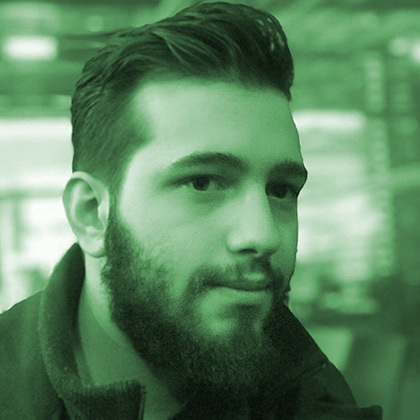 The Linux guy. Japanese culture enthusiast. Nintendo lover. Graduated from the Natural Sciences and Graphics Art School in Rijeka. Experienced multimedia professional. Head of the PEEK&POKE web development team.
Dorian Brnčić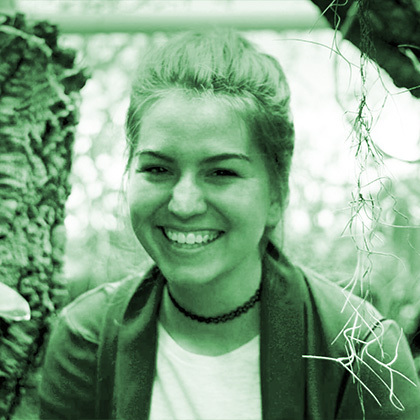 PEEK&POKE's web designer. Recent Digital Media&Information Studies and Philosophy graduate from the University of Glasgow. Can make things look pretty (funky), but also make you question your existence.
Katja Andrić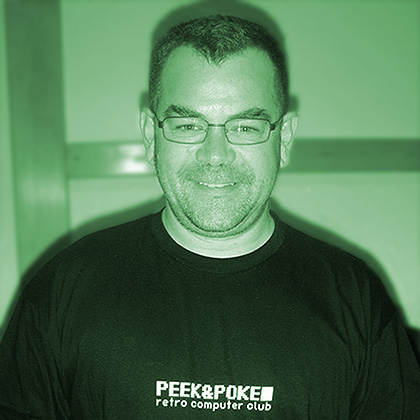 He has graduated from the New York Film Academy in Hollywood, USA. Jupi has years of experience in video editing and post-production. Besides his responsibilities as the video producer for the museum, he is an enthusiast for 3D printers, laser CNC machines and all DIY projects.
Jusuf Šehović - Jupi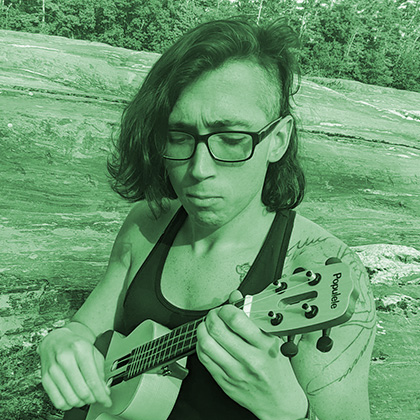 Researches, creates, and markets informational YouTube videos regarding classic computers available for viewing and testing at the museum. Developed a functional 3D printed model of Apollo Guidance Computer for the "Journey to the Moon" exhibit. Our curator and digital media producer with a Master's degree in European Heritage, Digital Media, and the Information Society.
Marcy Smith
volunteers & friends
Over the years, many good-hearted people have gone through PEEK&POKE. Each of them helped and left their contribution. What they all have in common is that they have recognised the desire to educate, to bring the world of computers and STEM closer to students and the public. Learn, leave a mark and do something useful for society, volunteer!
Željko Bašković
Roberto Cappai
Radoslav Dejanović
Hrvoje Dogan
Dario Džimbeg
Vana Gović
Andro Ivić
Anto Malbašić
Harold Matašić
Zita Pronj
Emil Prpić
Dean Renieri
Albert Sirotich
Aleksandar Stančin
Elina Stepina
Ivan Širić
Tomislav Talan
museums & institutions
Over the years we've worked with many museums and institutions from around the country and the world. Here are some of them:
American Corner Vukovar, Vukovar
Croatian Museum of School, Zagreb
Embassy of Denmark, Zagreb
Embassy of Hungary, Zagreb
Embassy of the Kingdom of the Netherlands, Zagreb
Embassy of the Russian Federation, Zagreb
Embassy of the United States of America, Zagreb
Historical and Maritime Museum of Istria, Pula
Hungarian Museum of Trade and Tourism, Budapest
Maritime and History Museum of the Croatian Coast, Rijeka
Musée Bolo, Lausanne
Museum of Koprivnica, Koprivnica
Museum of Modern and Contemporary Art, Rijeka
Technical Museum Nikola Tesla, Zagreb
The Cleveland Museum of Art, Cleveland
The National Museum of Contemporary History, Ljubljana