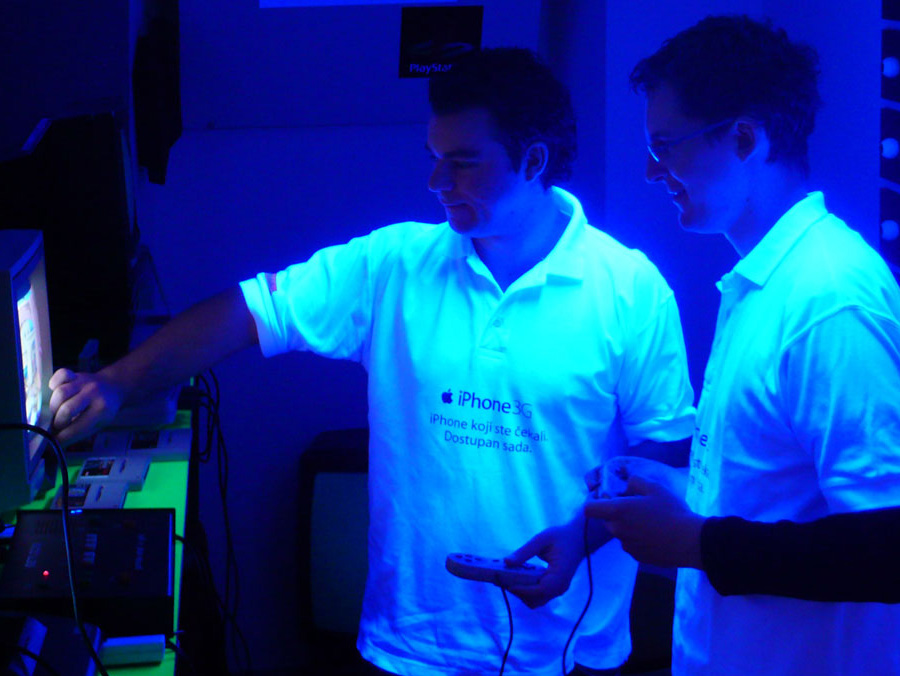 iParty 2008
On December 13, 2008 Jabučnjak (Apple Orchard), the largest community of Apple users in Croatia and the region, is organising the first Croatian Mac party in PEEK&POKE. You will be able to join competitions, win cool prizes and have fun with fellow Mac users.
On that occasion T-Mobile will present Apple's hit device: iPhone 3G. Also, the Croatian Apple dealer will present the latest "unibody" series of MacBook and MacBook Pro notebook computers, and HSM informatika will demonstrate the latest Adobe Creative Suite 4 software.
DJ Suad Čokljat will take care of music – a man who is also responsible for the audio in the Emmy-winning video.
The event will be webcasted live. All Apple enthusiasts are welcome!