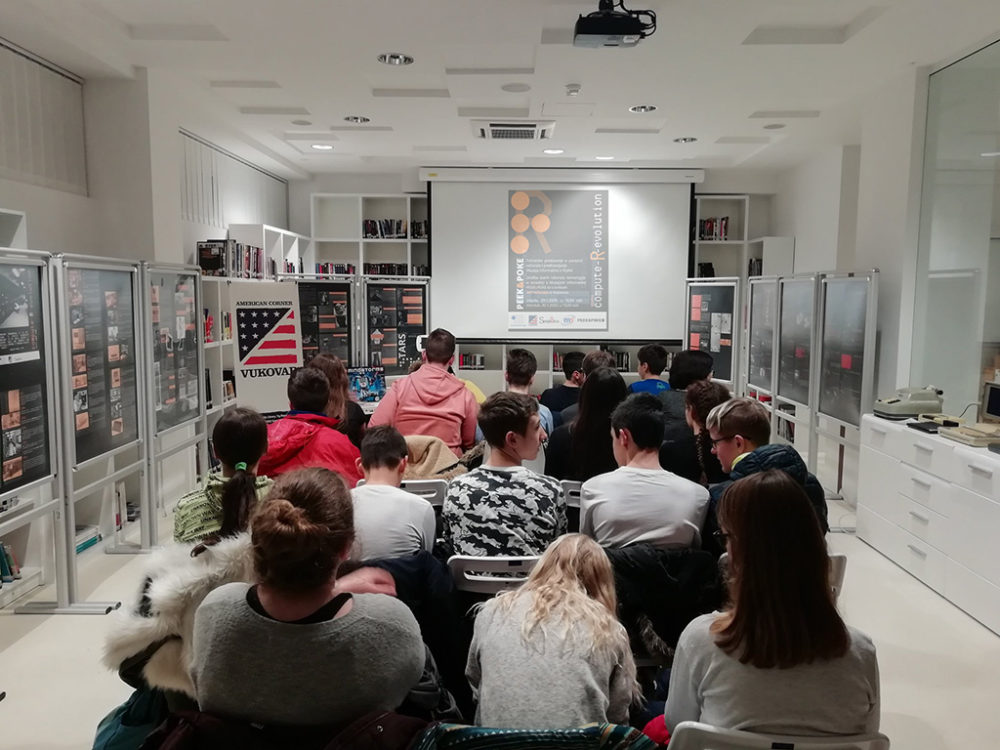 PEEK&POKE@VUKOVAR 2020
This year, instead of a virtual visit, we have an opportunity to get to the students in Vukovar directly. Students of the natural sciences and mathematics department of the Vukovar Gymnasium will have the opportunity to "peek and poke" on original retro hardware from our collection, to make simple programs for old computers and apply what they learn by creating cause-and-effect relationships between software and hardware.
First, students will listen to a thematic lecture on the history of computers and learn all about our musem. Afterwards, students will explore the exhibition "Compute-R-evolution" on the history of computers, robots and information technology in general, both in everyday life and in the film industry and literature. All theoretical knowledge related to the historical overview of computer development, which students listen to during their primary and secondary education, will be fully revived through our workshop. Direct interaction with a large part of the exhibits will give the students understanding of rapid development of computer technology today.
"Compute-R-evolution" program is organized by the American Corner, the Youth Department "Spajalica" (Staple) of the Vukovar City Library and IT company M5 Computer from Vukovar. The event will take place on January 29 and 30, 2020.