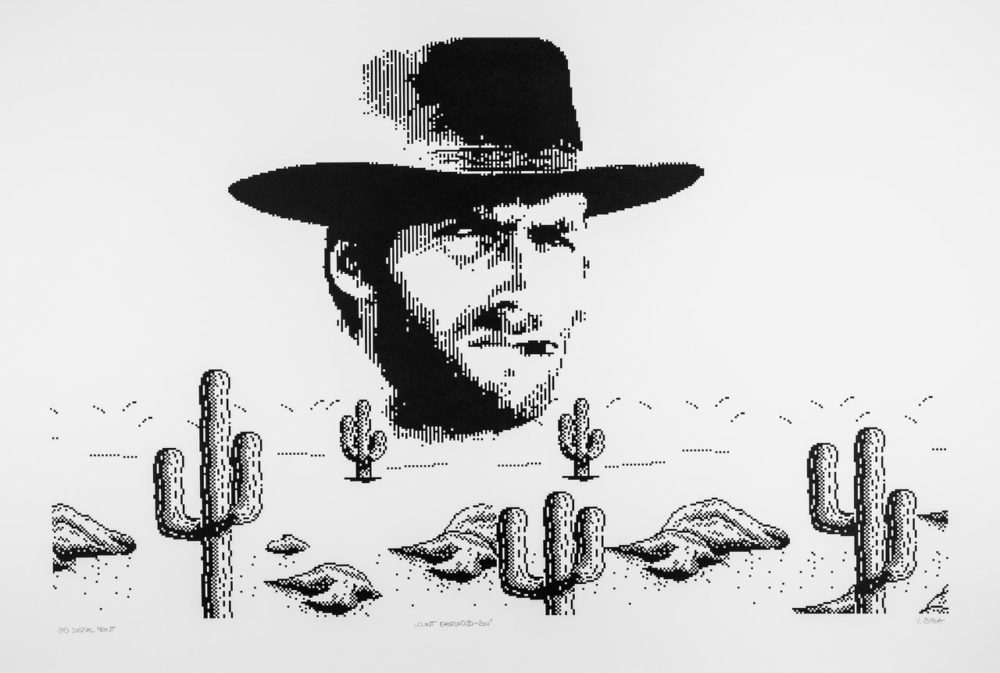 Pixel Art Cowboys exhibition by Vladimir Biga
As a part of our 10th anniversary program and in collaboration with the Museum of Modern and Contemporary Art in Rijeka, we have organised an art exhibition by Vladimir Biga named Pixel Art Cowboys. The opening of the exhibition will take place in Mali Salon Rijeka on August 28, 2017 at 8 p.m..
Clint Eastwood, Yul Brynner, John Wayne, Henry Fonda, Gregory Peck, Robert Mitchum, and Gene Hackman are all icons of a period in which the spaghetti westerns, such as The Good, The Bad & The Ugly, influenced an entire generation of boys as they grew and matured. Through these movies, they formed their definitions of 'good and evil', 'right and wrong', regardless of the consequences the 'heroes' were willing to accept. Which is what made them heroes. Through our formative years, we have all had our role models, who have contributed to making us who we are today.
The author of this exhibit was passing through this phase of growing up himself, he discovered computers and the first computer games, built with software in which images were edited to the 'pixel' level. The majority of graphics for 8-bit and 16-bit computers and video consoles are collectively called Pixel Art – the technique that Vladimir Biga has used to present to us his emotion-packed experience of growing up with cowboys, spaghetti westerns and the first computer games.