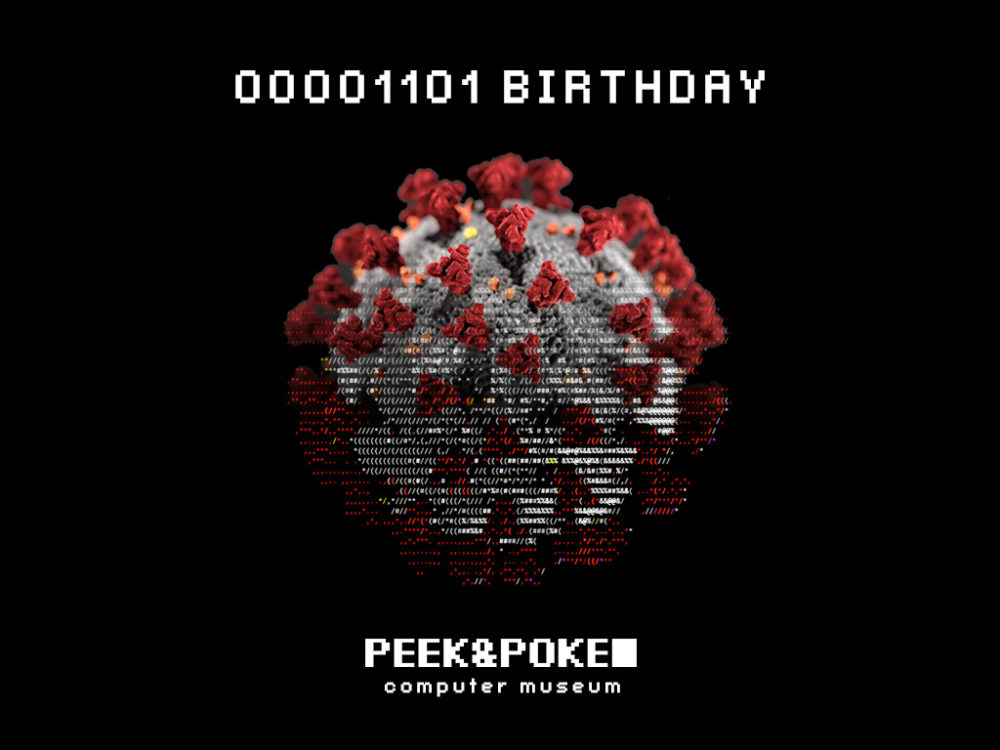 PEEK&POKE 13th birthday party
No, we don't have a computer virus, nor a biological one! This visual only says that we are celebrating the 13th anniversary of the museum in a pandemic. Every year so far we have cheerfully marked it with a party open to everyone, of course with free admission to the museum. A birthday cake on the theme of exhibits from our museum has become traditional.
Unfortunately, due to the COVID-19 pandemic, we are unable to organize an open party. We must act responsibly and reduce the risk of spreading the infection to a minimum. That's why this year we only have an internal celebration for team members and closest associates. We are terribly sorry because our museum exists and lives for you – our dear visitors and all computer enthusiasts.
On this occasion, we also presented a renewed website that now includes a virtual tour of the museum. Now all those who cannot reach us due to travel restrictions, can visit us virtually!
PEEK&POKE is open in the conditions of a pandemic, but of course, in compliance with all necessary protective measures according to health recommendations. Please stay responsible, safe and healthy! Looking forward to the next birthday, hopefully in a virus-free world!