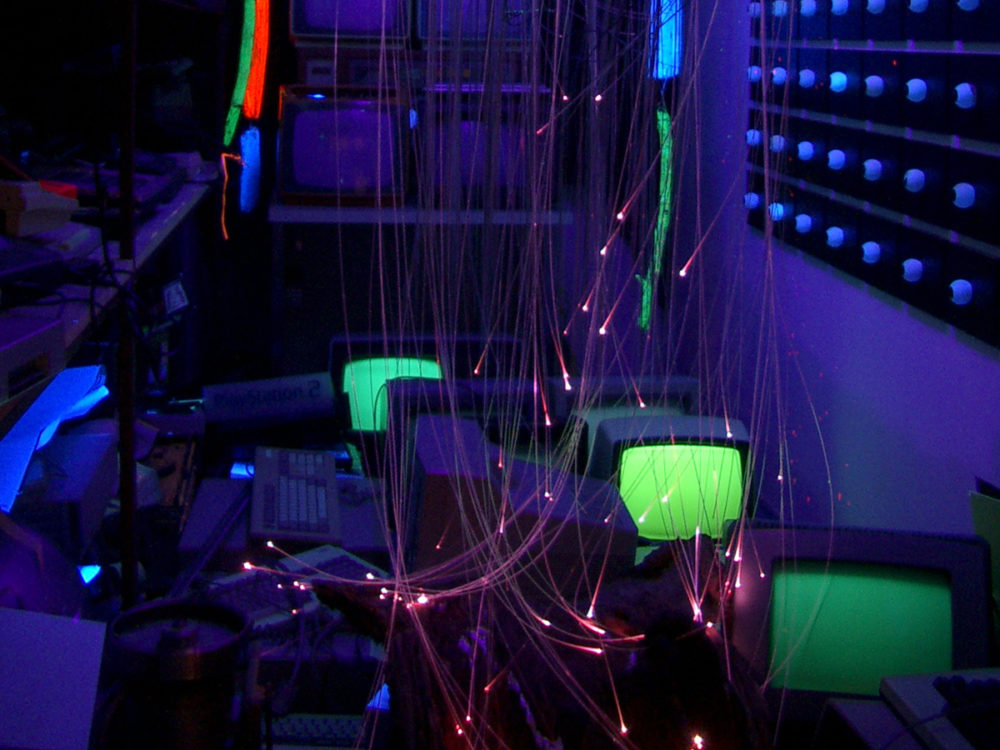 Genesi – an art installation by Sandra Ban
Sandra Ban is a multidisciplinary contemporary artist that worked and studied art in Italy for 20 years: painting, sculpture, theater, film, fashion, graphic design, art&design furniture products. Today she works in Croatian forest studio/atelier where she is professionally engaged in contemporary ceramics art & design and a lot more. Genesi is an art installation that hints at the convergence of the biological and the digital using optical cables as the nervous system of some future hybrid organisms.
You can see the art installation in the museum during the entire duration of the Rijeka 2010 program. Ignore the comments that the museum was assimilated by the Borg Queen, this is just a completely harmless art, honestly!
Resistance is futile.