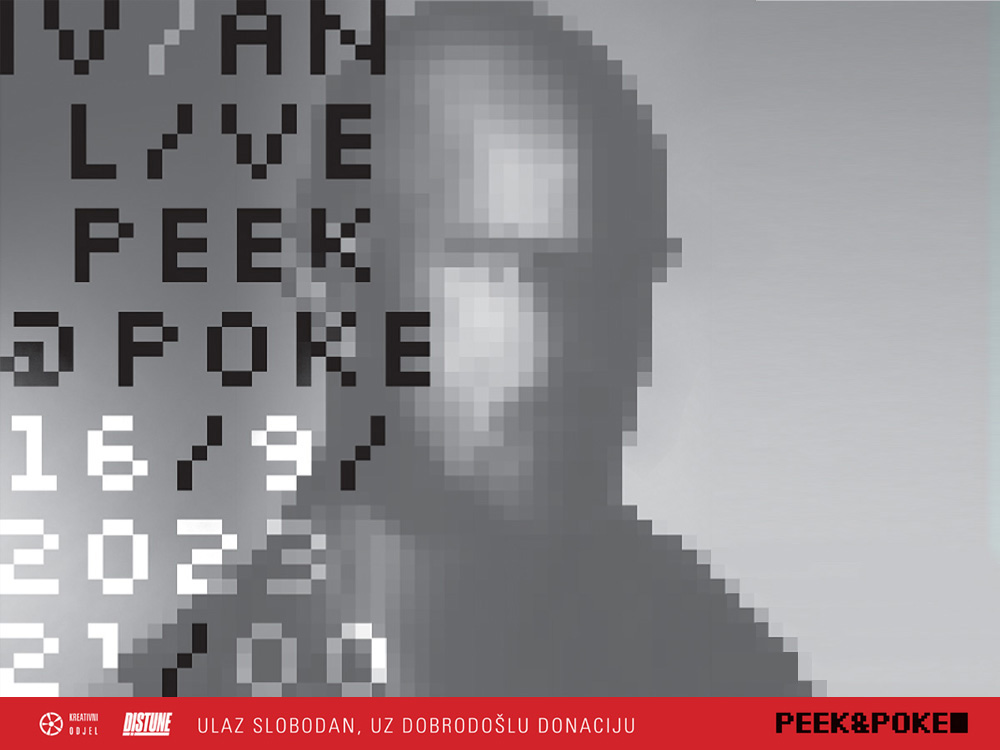 Iv/An concert
After last year's guest appearance at the two-day celebration of 15 years of our museum, in the company of Microslav and Remute, Iv/An returns to our museum with a concert appearance on the occasion of the birthday week, which will culminate in the final celebration on September 23.
Our guests can expect a variety of genres from dark wave to electro post-punk, all the way to industrial. After years of creation in the experimental duet Narrow, under the solo pseudonyms "1/2" and "Mrijeti za strojem", Iv/An turns a new home page in 2015, having already listed a whole series of releases, including those for international publishers (TONN Recordings, Fettkakao, Vinylograph and more recently for Creme Organization).
His work has been written about on a global scale (Artforum, SKUG, Documentary Evidence and Electronic Sound), and occasionally he can be heard on the world radio airwaves – even Henry Rollins paid attention, presenting his work several times on his show.
Iv/An edited and ran his own label "0.5" (shut down during the pandemic crisis) where, in addition to his own works, for 10 years he devotedly published music by numerous authors from the local and international underground scene, including collaborations with them. Since 2020, he has launched two new parallel labels – Tonal Shifts and Worldly Things.
Recently, his debut album from 2016 – "Self And Selfish" was reissued on the record by the cult underground label Creme Organization from The Hague, and this fall a new 7″ single for Vienna's Fettkakao and a collaborative EP with representatives of Koprivnica metal and noise scene – Wojtyla and Mycena, on his aforementioned label Tonal Shifts.
Entrance to the concert is free, but it is necessary to collect free tickets due to limited space. Tickets can be obtained in our museum and in Dallas Music Shop Rijeka from 10 a.m. to 6 p.m.
The program is co-financed by City of Rijeka, and the partners are Distune promotion, Cyclorama d.o.o. and Kreativni odjel d.o.o.
Enjoy!