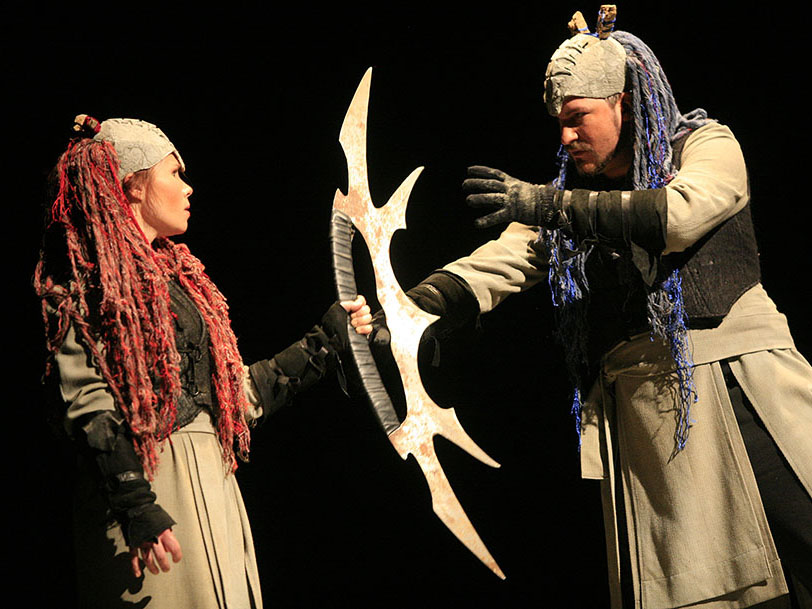 Klingon Opera
Citizens of Rijeka and all the visitors, get ready for a real treat! On February 25, 2012 we are bringing the Dutch theatre Zeeblet to our town with the first ever Klingon Opera named 'U'. The opera is entirely in the Klingon language and is based on the epic legend of "Kahless the Unforgettable", a messianic figure in the fictional Klingon history.
The Klingon are known as passionate opera-lovers. Klingon opera uses the principle of musical combat. Beauty in Klingon music comes from the impact of two opposing forces. To quote a well known Klingon proverb qa' wIje 'meH masuv or 'We fight to enrich the spirit.' The Klingon orchestra is made up of various indigenous Klingon instruments, some that have never been heard on our planet before. The Terran Klingon Research Ensemble has been set up further develop a coherent Klingon musical practice amongst human musicians.
The ticket price is 142 kn. The spectacle will take place in HKD Sušak at 8 p.m.
SuvwI' quv!