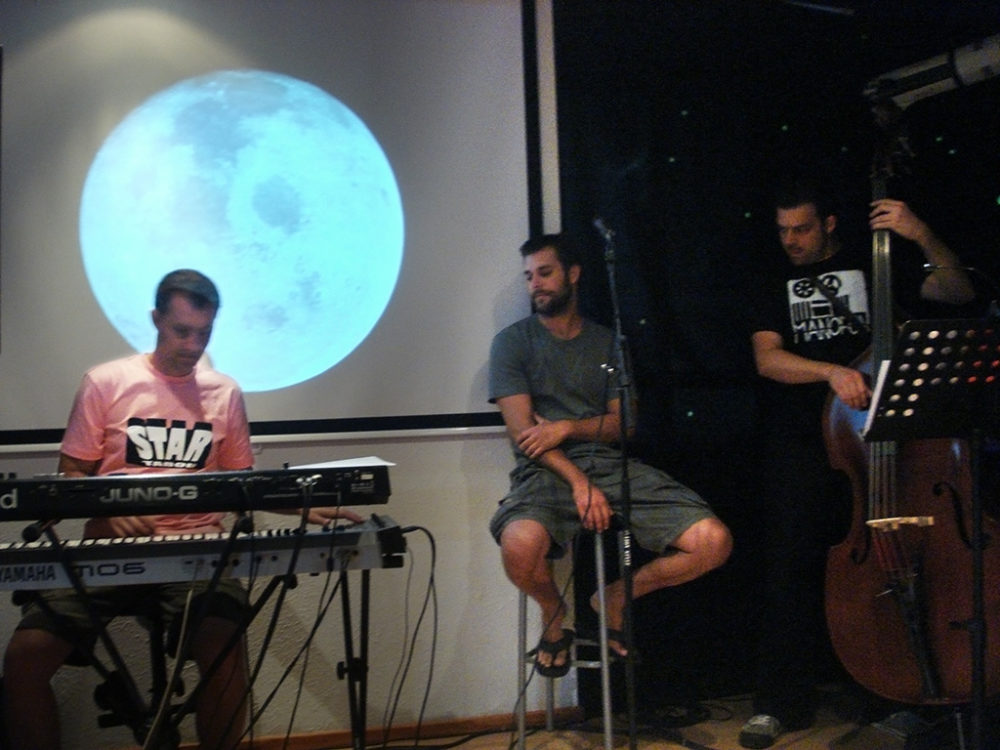 Manofon PEEK@MOON concert
The composer in the new Manofon project is well-known Vedran Križan, who has experience in some of the most important bands in Rijeka. Manofon also emphasizes the great vocal abilities of Boris Štok, the frontman of the young Rijeka group Quasarr, who also raised the Manofon project one step higher with the same great voice. The excellent debut album "TV um" (TV Mind) is full of beautiful songs, infectious melodies, filled with some refined elegance and great dance rhythms. They are a smooth combination of electronics and pop songs, which at times mix with jazz and ambient mystique, but in an extremely sleek way that subconsciously persuades you to constantly listen to it "just one more time".
As part of the PEEK@MOON event, Manofon will perform in an unusual line-up and present itself in a specific way – along with the almighty MacBook Pro there is also a legendary Groovebox – a self-contained digital musical instrument for the production of live, loop-based electronic music with a high degree of user control facilitating improvisation. Don't miss this, Manofon is really something special, see you tonight!