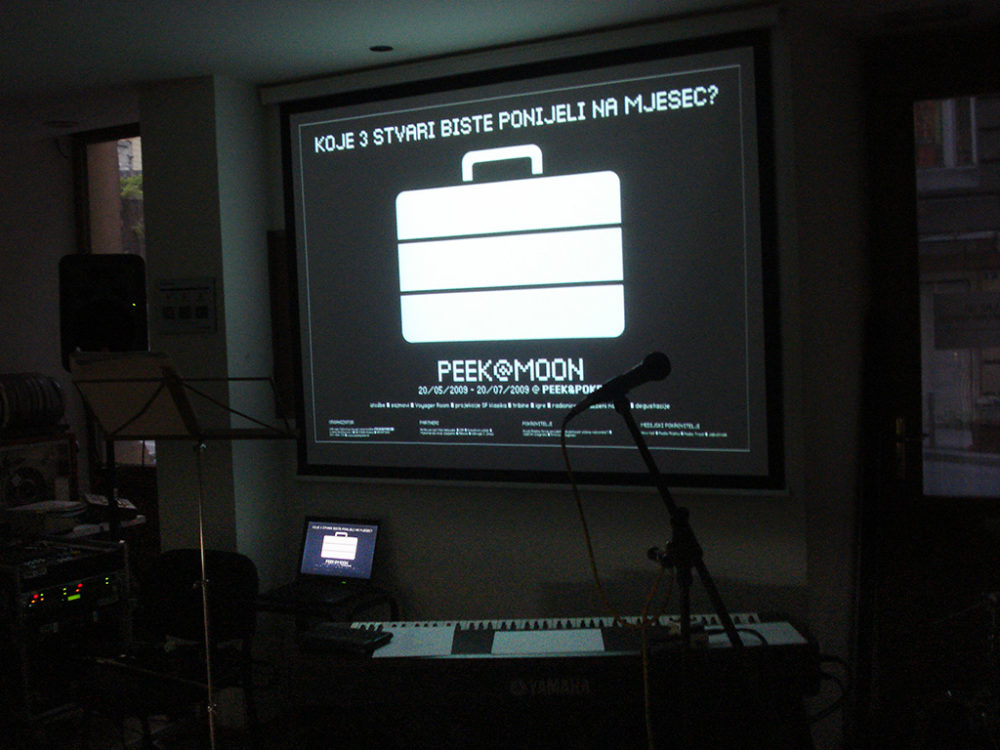 Sinteza PEEK@MOON concert
The two-month festival Peek@Moon also brought us the famous group Sinteza. The festival is completely dedicated to space research, SF and science in general, and was conceived and realized as a combination of science, art, education, music and creative workshops.
Sinteza is a music group from Rijeka founded by Hrvoje Puškarić and Sandi Bratonja in 2005. Hrvoje's classical compositions on the piano served as a fertile tissue for the creation of an interesting concept – a synthesis of classical and modern music. In 2006, the synthesis was joined by the excellent drummer Goran Pleić and the guitarist Luka Toman, who due to his obligations less and less participates in concerts. The group continues to work without a guitar, preferring the violin as a solo instrument. The ensemble also collaborated with famous violinists, sisters Maja and Nataša Veljak.
Occasionally, the virtuoso multi-instrumentalist from Rijeka, Darko Terlević, joins Sinteza at concert performances as a guest on the saxophone. Synthesis is now performing with a new violinist, young and talented, Ksenia Zarafiants.