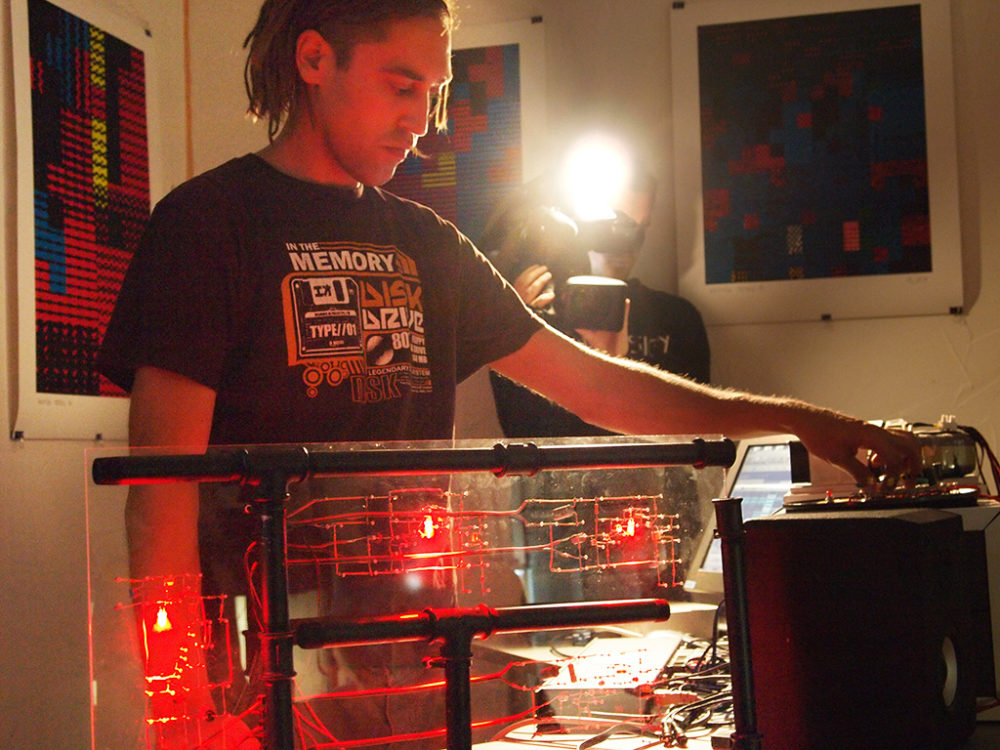 Marko Batista sound performance
Marko Batista will present an electronic device in his own making, which enables playing through direct interaction with the human body. The closest description of the device might be a synthesizer that works on the principle of frequency modulation, but without a keyboard or keys. The interaction of the player and the unusual electronic instrument is direct and thus more similar to classical musical instruments. Different sounds come out through eight speakers, which the artist shares among the present audience. Thus, the audience can experience more direct contact with the music, and the sound image changes significantly depending on the distance of the listener from a particular sound source.
Marko Batista is a Ljubljana based tech-mixed-media artist, sound researcher, video experimentalist and AV performer, born in Tito's Yugoslavia. Batista focuses on themes such as displaced sound-scapes, video transformation processes, networking data, collaboration, linking concepts, hybrid spaces and other fields of contemporary media art. Graduated from Academy of Fine Arts in Ljubljana and finished Master of Arts degree from Central Saint Martins in London.