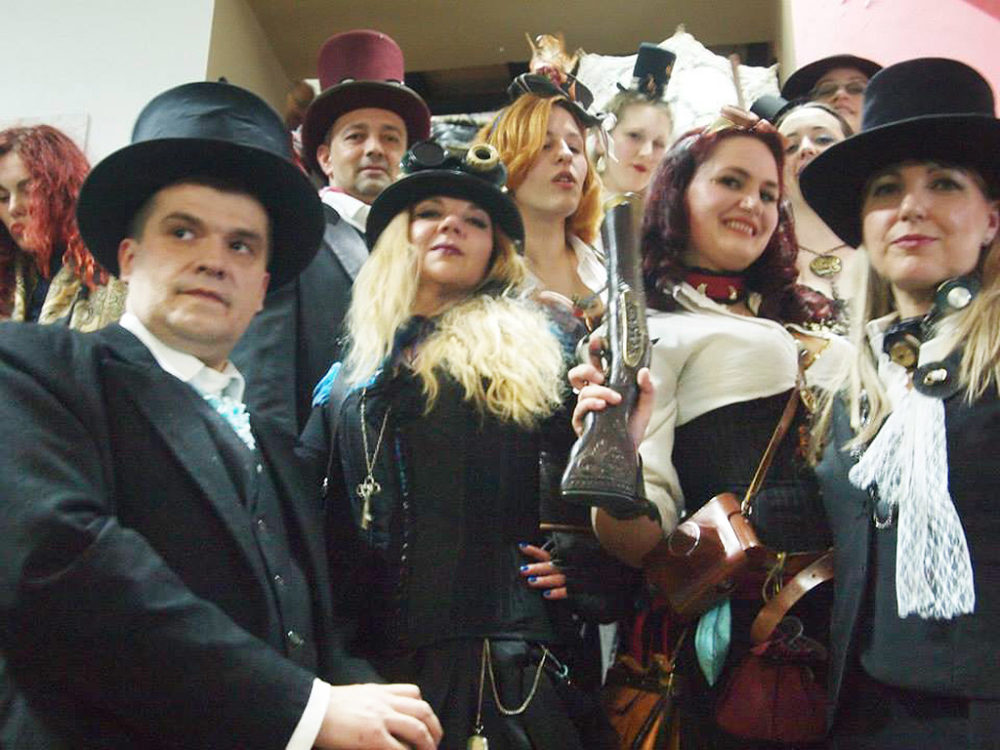 Noć muzeja (Museum Night 2014) at PEEK&POKE
This year, PEEK&POKE joins the traditional event of the Croatian Museum Society – Museum Night. This year we are celebrating a good, old, inevitable – future. We have prepared an interesting program for the first time at two locations in the same street – the Museum of Computers and the Museum of Childhood. Ladies and gentlemen: Back to the future!
An art workshop for children up to the age of 10 "How do you imagine the future?" will be held at the Museum of Childhood starting at 18 h and lasting until 20 h. The youngest will transfer their futuristic imagination to paper, and then the drawings will be stored safely until 2034. In that future "Night of the Museum", the "adult kids" will get their drawings, it will be a time capsule with their works. Lectures follow: Davor Šišović, writer, poet, author, expert on the life and work of Jules Verne. Today, Jules Verne is also treated as the father of "steampunk", ie how the futurists of that time imagined the future when the basic fuel was steam. Rijeka writer, Zoran Krušvar, will hold the next lesson, he has prepared his vision of the future through next 20 years. The author of the book "Geeks behind iron curtain", Kristian Benić, will present a human vision of the future in the 50s of the last century. In addition to the occasional music, we will also watch a fashion show in steampunk style around 9:30 p.m.
In the Museum of Computers, you will be able to see an exhibition of a young artist with Varaždin roots and Rijeka address, Bojana Vojvodić, on the topic of cyberpunk. Bojana received her master's degree in 2010 from the Academy of Applied Arts in Rijeka. She deals with the topics of transhumanism and the Internet. She has exhibited in several group and solo exhibitions in Croatia, Russia and Serbia. On this occasion, she exhibits six works created in 2010 – 2011 period, entitled "Plug-in / Add-on". She found inspiration for her paintings in the theory of posthumanism, electro-industrial music, cyberpunk films and William Gibson's book "Neuromancer".
Of course, admission is free, welcome!