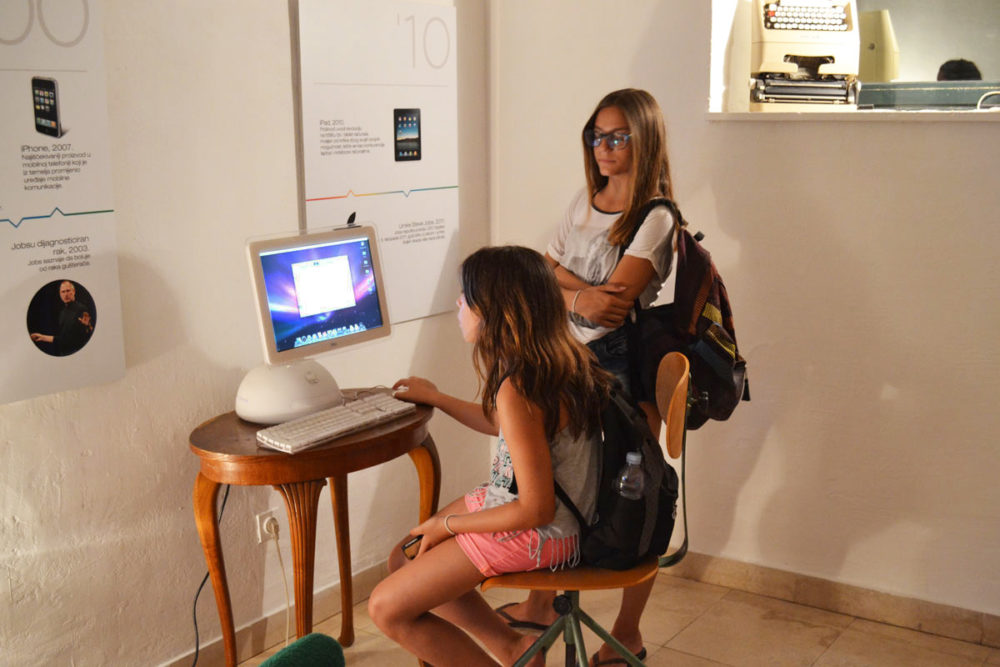 PEEK&POKE@DUBROVNIK 2015
We are unusual guests at the Lazareti Art Workshop in Dubrovnik. on Monday night. We'll present only a part of our extensive retro collection of old computers and information technology, and visitors will have the opportunity to remember what computers looked like, sounded and worked before, some thirty years ago, until the nineties of the last century. For the kids we have prepared famous games like Pong or Donkey Kong.
Carefully selected exhibits marked the history of computing – from the first IBM PC, through the history of Apple computers. The exhibition will also cover many computer consoles, complete Croatian computer industry in the late 70's and early 80's and also electronic calculators.
All exhibited computers and other equipment are operational and in use and visitors will be able to try them out every day until August 15, from 10 am to 9 pm (except Sundays). Therefore, don't miss to return to the time of computer revolution era, bring your children and show them what it used to be like, or just admire the technology that nowadays fits in one mobile phone!