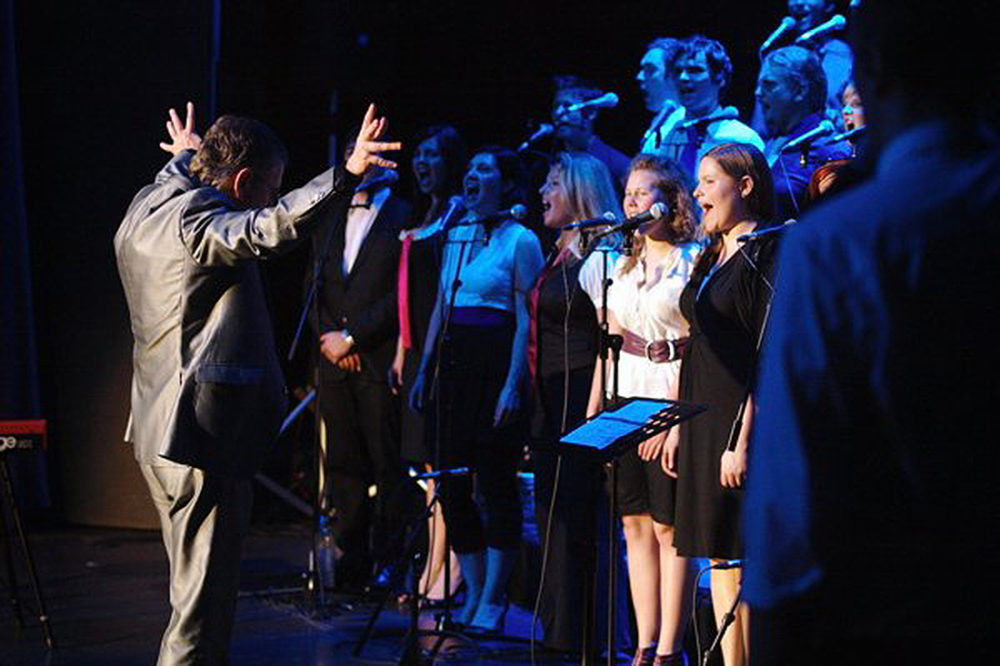 Perpetuum Jazzile concert
On May 28, 2010, as a part of PEEK&POKE's multi-week event "Rijeka 2010", one of the most famous mixed choirs from the region – Perpetuum Jazzile, will hold a concert in HKD Sušak at 9 p.m.
This Slovenian vocal orchestra combines powerful rhythms, rich harmonies and an unparalleled creativity to their show. With no instruments on stage, their voices combine to produce the music and tunes to original and hit songs. Their repertoire is a special mixture of pop, jazz, gospel, blues, Brazilian bossa nova, disco and funk. The grace of the human voice!
Tickets can be bought in the museum and on a stall at Korzo at a price of 80 kn. On the day of the concert, tickets will cost 100 kn.
"The stage is our canvas,
we paint with our voices,
we blend and combine them
into masterpieces.
Happy faces drive us forward
and reassure us
that what we do,
we do with all our heart and devotion."