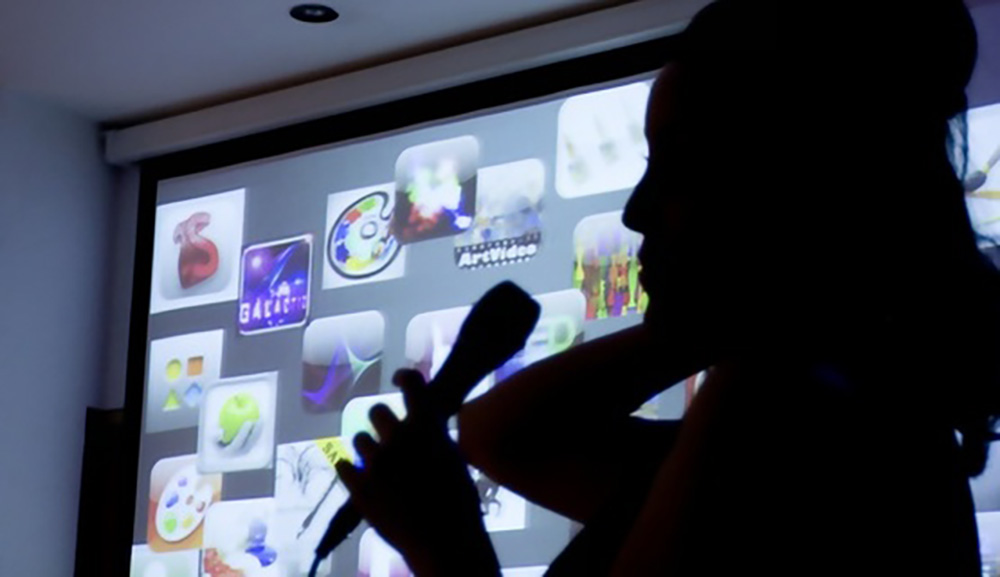 History of Machines and Computers exhibition
As a part of "Rijeka 2010", an academic graphic artist Roberta Betty Barbaric will hold an exhibition named "History of Machines and Computers" in PEEK&POKE. The opening will take place on May 29, 2010 at 8 p.m.
As a part of the event, a new form of artistic expression on mobile phones and tablets, the so called finger painting, will be demonstrated to the visitors. The app called Brushes caused huge media attention when an artist named Jorge Colombo made some paintings that were published on the cover of New Yorker magazine. Roberta will demonstrate how she uses Brushes and what is possible to paint with fingers in our digital age.