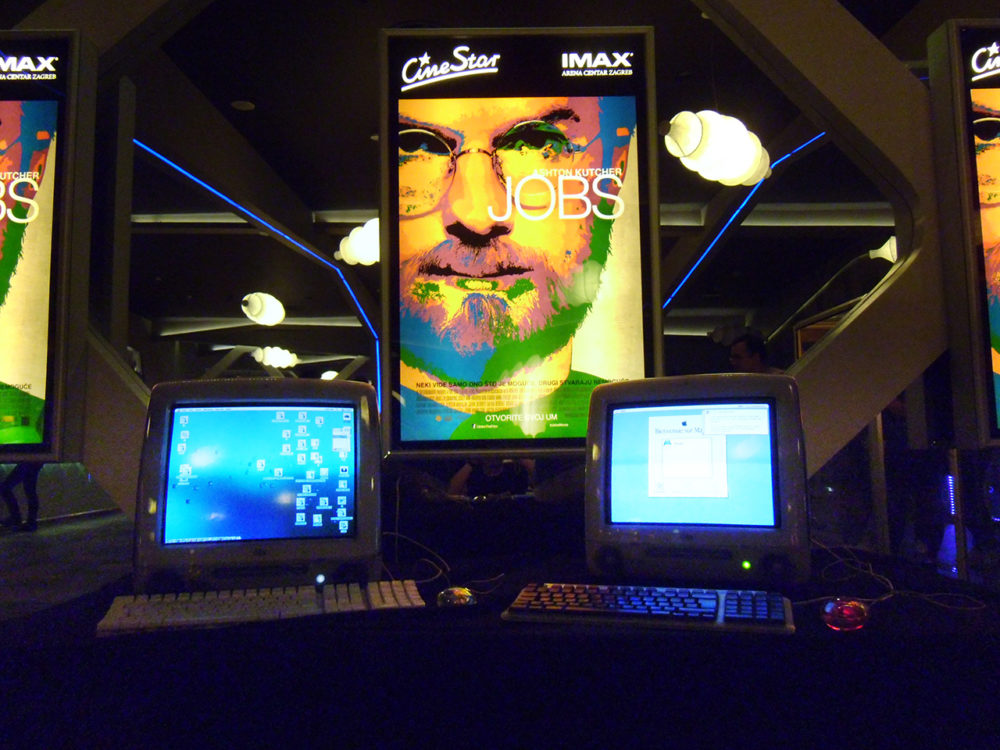 Premiere of the movie Jobs
The Computer Museum PEEK&POKE will be a partner of the Jobs movie premiere in CineStar Cinemas Zagreb on September 10, 2013.
On this occasion, we will be bringing some of the most important computers and devices from Apple's history to celebrate the life and accomplishments of the mastermind behind them – Steve Jobs. The exhibition will be in the atrium of the cinema.