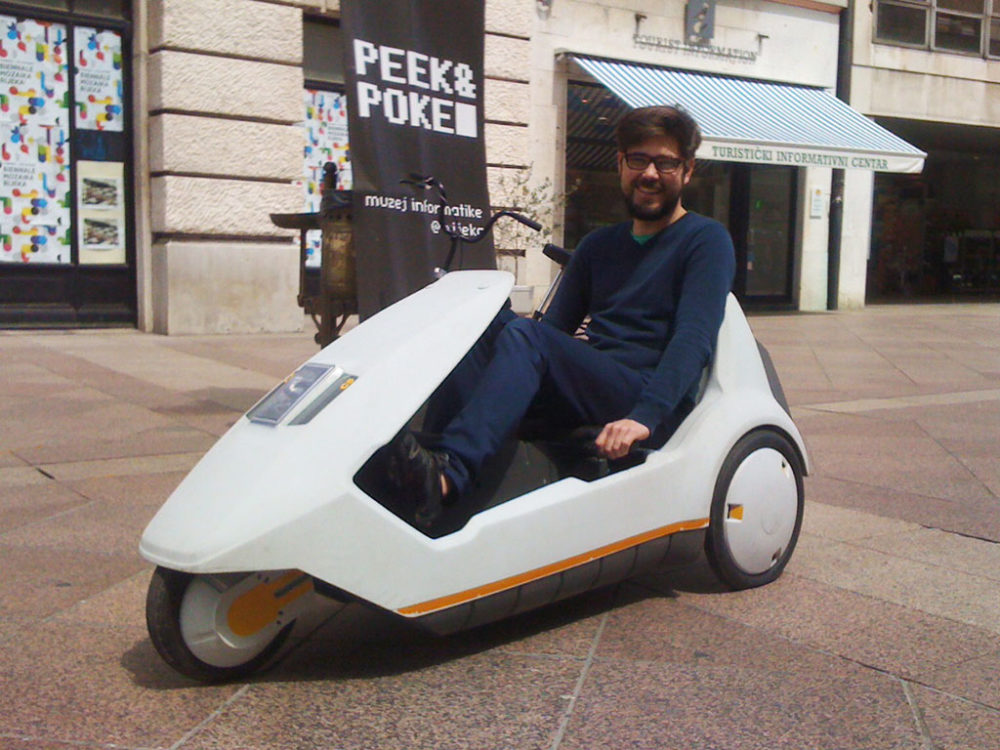 Sinclair C5 on the streets of Rijeka
Sir Clive Sinclair earned a knighthood because of a highly successful range of home computers in the early 1980s. He hoped to repeat his success in the electric vehicle market, but only 5,000 C5s were sold. The C5s had a short range, maximum speed of only 24 km/h, and a weak battery by modern standards. No weatherproofing made it impractical so there was never an enthusiastic reception by press and potential users.
Now we are taking the legendary Sinclair C5 to the streets of Rijeka! To be more precise, to Korzo. The vehicle is fully operational and anyone who is willing to give it a try can to so for free! Find us on Korzo from May 27, 2013 to June 5, 2013.
Please watch out for pedestrians!