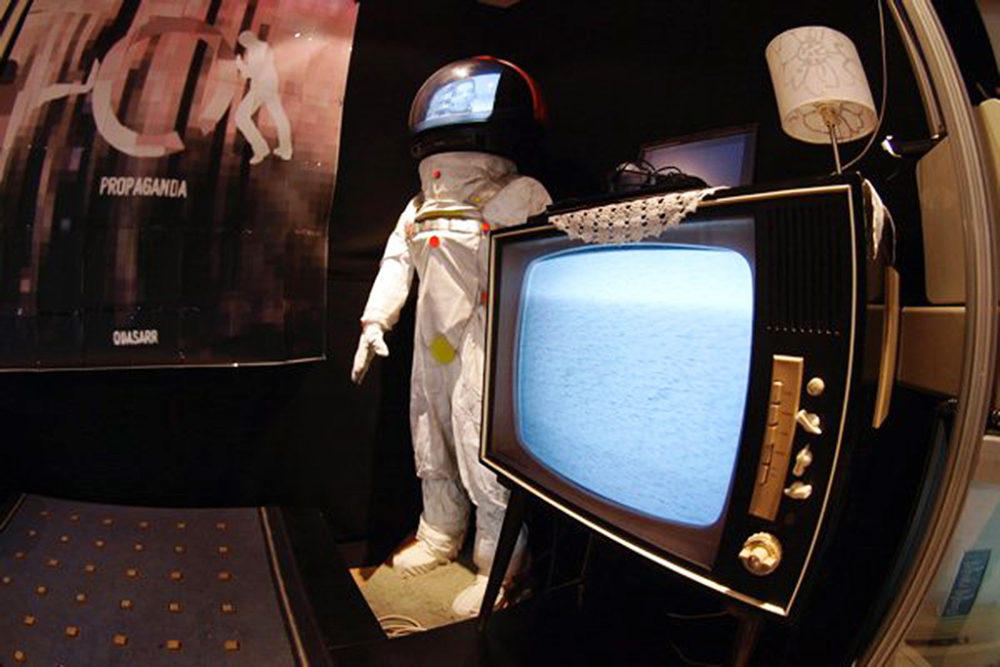 Quasarr music video premiere
Everything for propaganda! Media pressure has become a part of everyday life. Consumerism and political propaganda brainwash us and impose social values. False advertising, even subliminal messages, are all part of the marketing arsenal. Quasarr comments on the propaganda phenomenon in their new chart-topping hit.
Quasarr is a Croatian rock and alternative rock band from Rijeka, founded in early 2000. It's one of the most respected alternative bands in Croatia, especially because of its specific expression and vocals and visually attractive videos. The name of the band is derived from the word quasar (/ˈkweɪzɑːr/; also known as a quasi-stellar object, abbreviated QSO), which means distant celestial bodies similar to stars that emit intense blue and ultraviolet light and strong radio waves. They have an extremely luminous active galactic nucleus (AGN), in which a supermassive black hole with mass ranging from millions to billions of times the mass of the Sun is surrounded by a gaseous accretion disk. A name like this really awakens artistic expression!
Join us tonight at 8 on the premiere of the new music video "Propaganda"!