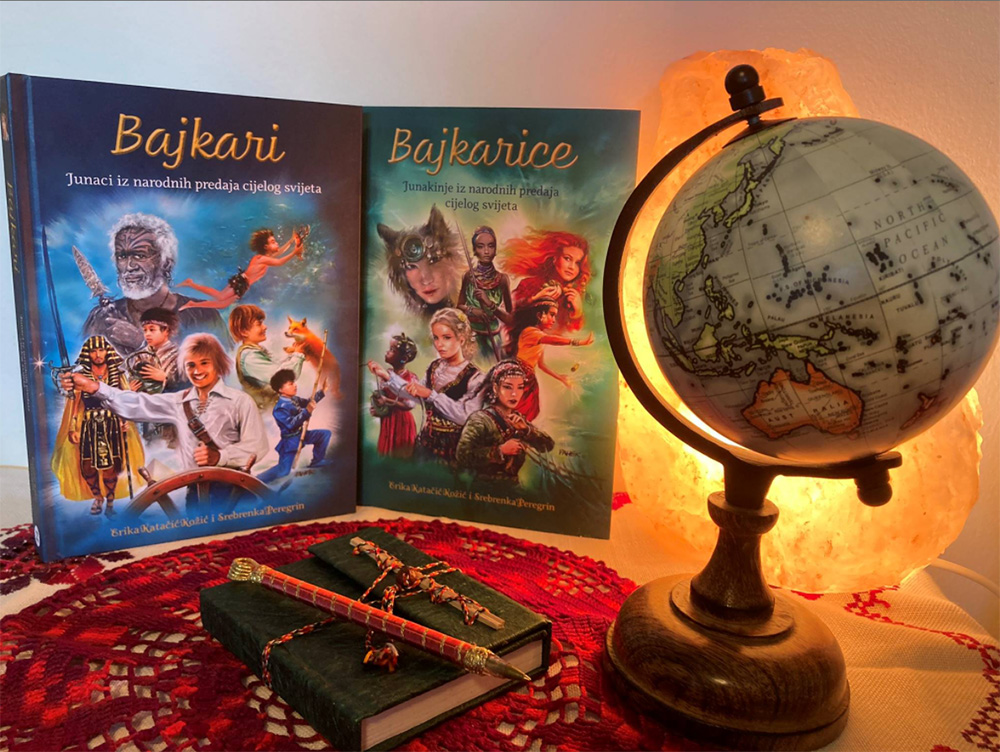 "Bajkari" and "Bajkarice" – storytelling and book presentation
The cooperation of our museum with the Children's House and Rijeka City Library continues after the successful "Retro Futuro" event. This time, we are expanding our tradition of promoting children's books. We have a sweet new treat in the pleasant ambience of the Children's House, which is ideally suited for kids!
The PEEK+POKE Museum of Childhood and the Children's House are hosting a storytelling evening with Srebrenka Peregrin, one of the authors of "Bajkarice" and "Bajkari". These collections of fairy and folk tales from around the world celebrate inclusive communities, multiculturality, and diversity. The interactive telling includes songs, invites questions, teaches wisdom, and tickles imagination. Srebrenka brings stories of brave, smart, empathetic, and creative children from different cultures and backgrounds. Join us for an experience that rekindles the joy of traditional storytelling around the hearth and puts smiles on children's faces.
Srebrenka Peregrin is a storyteller, translator, and educator. She is also an award-winning author of short stories, both in English and Croatian, which deal with intimate relationships, mental health, history, and women's rights. She enjoys therapeutic use and modern re-tellings of folk and fairy tales, performing them in libraries, schools, museums, and at SF&F conventions. She works with grown-ups, and children of all ages, teaching English and the art of storytelling.
Erika Katačić Kožić is a writer, storyteller, and chemist, born and raised in California, living in Croatia. In addition to almost twenty years' experience in the pharmaceutical industry, Erika has contributed half a dozen short stories in UK publications (in books and magazines), and in Croatia she has three published books for children. Erika discovered the art of storytelling while in high school, when she joined the speech team, and now enjoys performing in local events. Her focus is on feminist folk tales and oral traditions form the world's native
Erika and Srebrenka have collaborated on several storytelling projects, such as the Strong Women Project (2016-2021). They have also co-authored "Bajkarice" and "Bajkari".
After the storytelling, participants are warmly invited to share their thoughts and ask questions about writing, fairy tales, storytelling, or any similar interests.
Admission is free, and the stories are ideal for children ages 5 to 7. Applications are mandatory by email prijave.programi@gkri.hr.