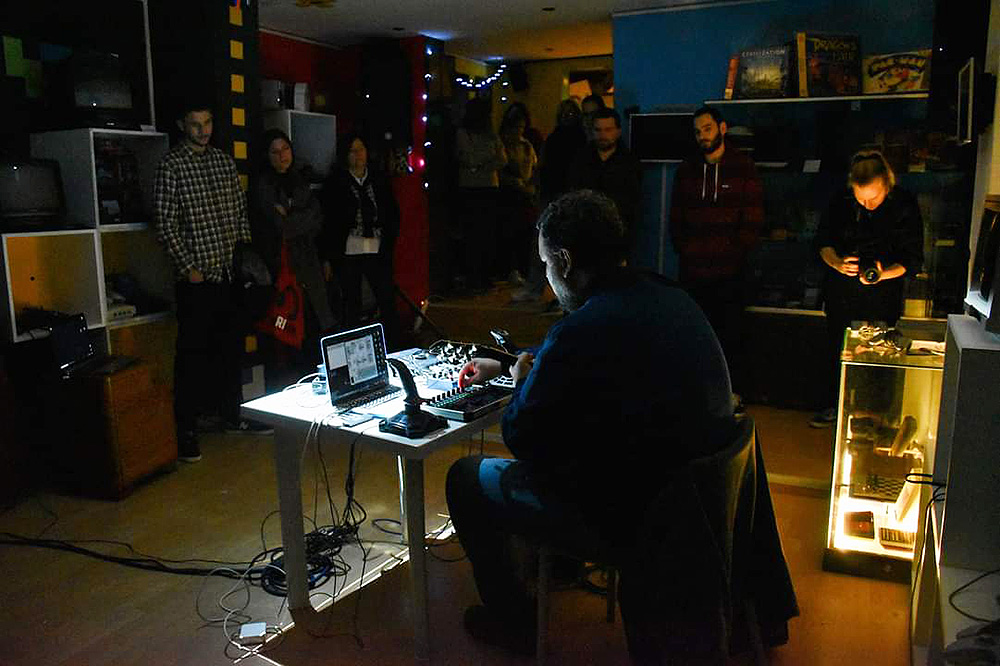 Packmess concert
Packmess is a Zagreb musician and engineer who bases his oeuvre on experimental electronic music. Using unconventional ways to control instruments, he comes up with innovative performances that will intrigue any electronic music enthusiast. Packmess adds 'explosive' musical expressions to improvisation and minimalist guitar drone structures, all achieved through a joystick in a true retro computer style.
The performance was held as part of the Impulse Festival, which takes place from 19 to 24 April 2022. The event is organized by the Distune Association.
According to the wishes of the organizers, the performance was held in our museum as an ideal environment for a concert like this, all on the occasion of the 15th anniversary of our work.
We thank Katja Ivančić for the photos.