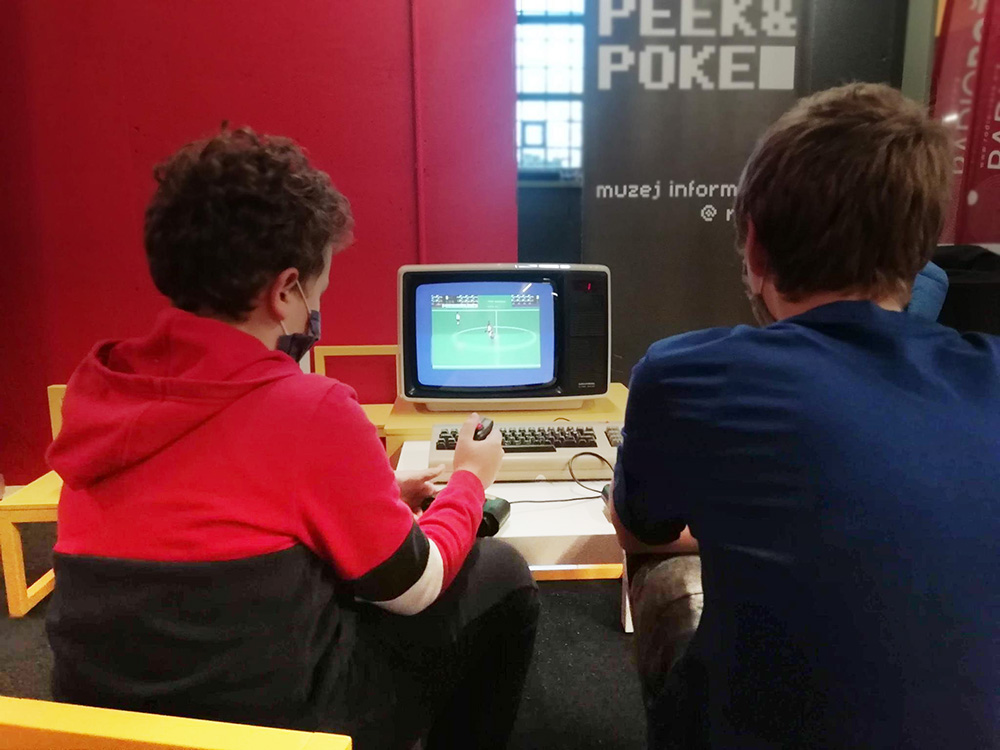 Retro Futuro Virtual Football Tournament
Retro Futuro Virtual Football tournament consists of playing football in various forms: table football, football on retro Commodore 64 computer and on Sony PlayStation 5 with the latest football simulation game – FIFA 2022. The idea is to show the development of computer sports simulations, their graphics and functionality, all with elements of entertainment, especially when playing old 8-bit simulations that will look unusual to today's children.
We organized the tournament in cooperation with the City Library of Rijeka. The winner will receive a valuable prize provided by NK Rijeka. The playroom is suitable for children aged 7 to 14.