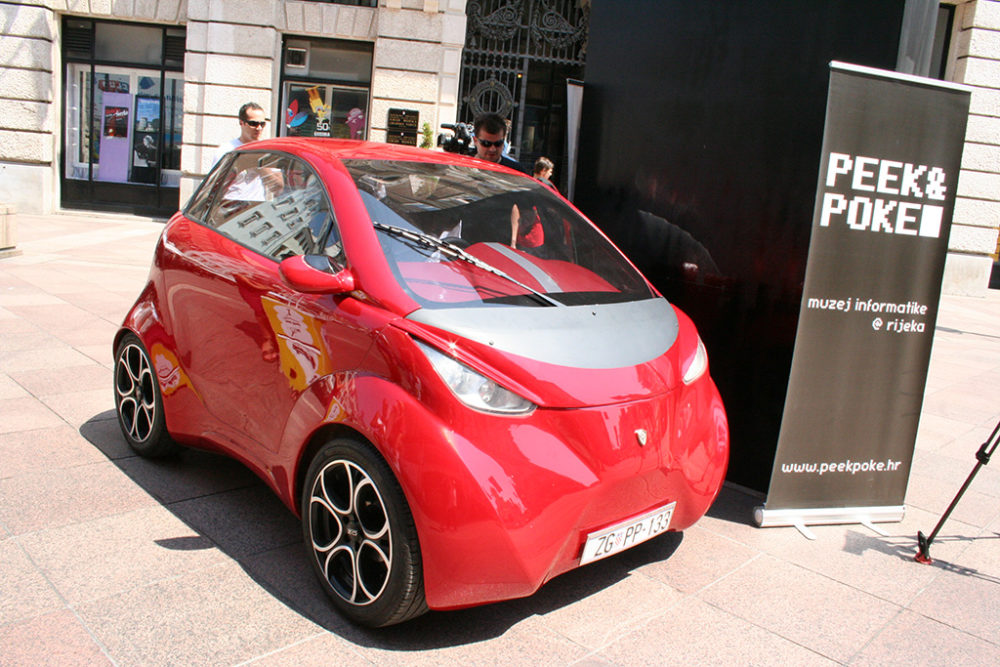 Dok-Ing XD on Korzo presentation
On July 16, 2010 as a part of "Rijeka 2010", PEEK&POKE will hold a presentation of Croatian electric vehicle named XD on Rijeka's Korzo. XD is a concept electric vehicle that seats three adults and has a powerful electric engine capable of achieving 0-100 km/h in 7.7 seconds. The body is made of Kevlar and carbon fibre upon an aluminium space frame. The plan is to produce a limited series of 1000 cars.
Autoclub Rijeka joined the event as a part of their long term commitment to lowering CO2 emissions in traffic. Come and take a ride in the new wonder of technology!