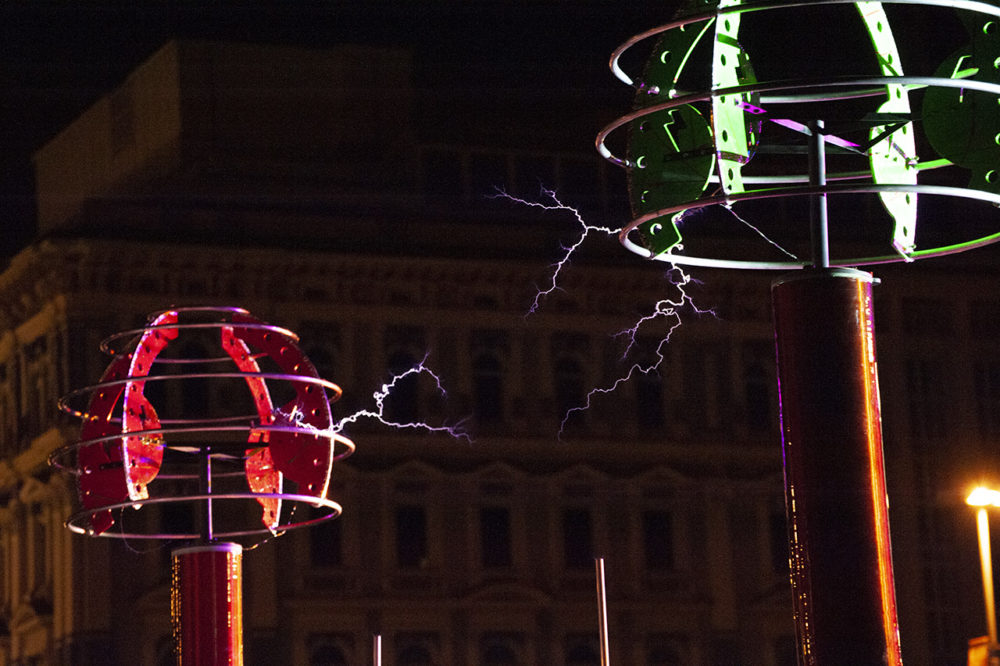 Tesla Coil Orchestra concert
For their first ever concert in Europe, a unique group of performers from Cleveland, Ohio called Tesla Coil Orchestra, chose Rijeka. As the grand finale of the cultural-technological-educational event Rijeka 2010, Tesla Coil Orchestra will hold one of a kind concert on Gat Karoline Riječke on August 11, 2010 at 9:30 p.m. where they will be playing some of the world's biggest hits on Tesla's famous high-voltage coils! Please, for your own safety, keep safe distance behind the security fence.
The front band is "Ashes You Leave", a Croatian metal band, and after the Tesla Coil Orchestra, Microslav will perform – "a man with a computer, few synthesizers, few effects and a lack of time" – some call him the Croatian Kraftwerk.
Entrance is free!