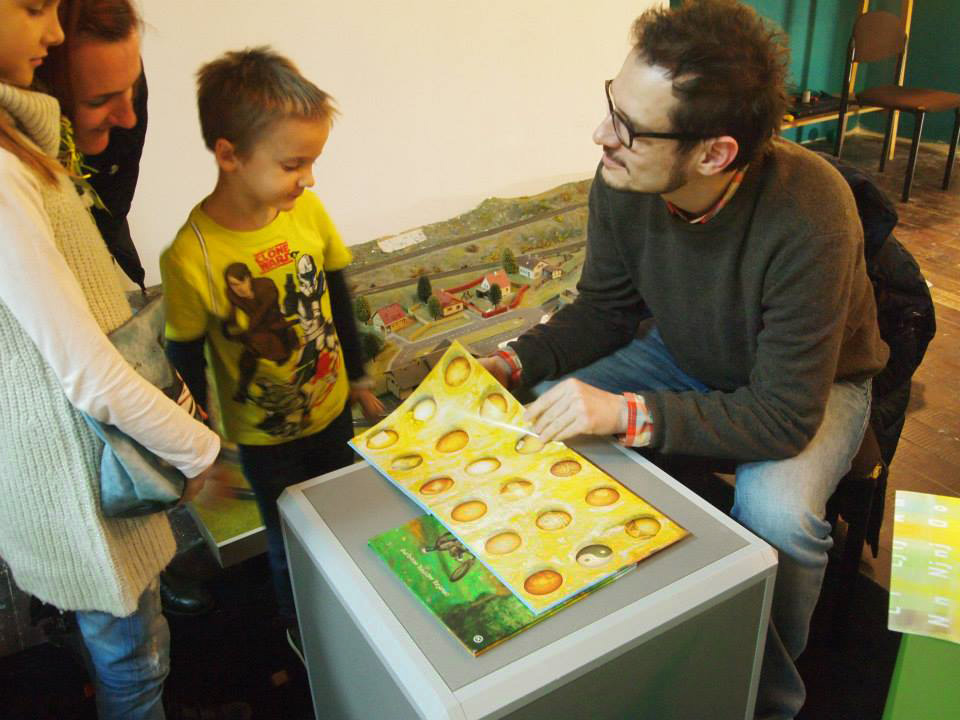 "Kako živi Antuntun" (How does Antuntun live) exhibition
On December 4, 2014 at 7 p.m. PEEK&POKE will host an opening of Tomislav Torjanac's exhibiton "How does Antuntun live". Torjanac is an illustrator and graphic artist whose illustrations have gained recognition across the world and who has received numerous awards for his work.
He works mostly in oil paints combined with digital medium. His creative process is very physical in the paint handling and is characterized by rich impastos. He participated in a number of group exhibitions in Croatia and abroad, and had solo shows in London, Zagreb, Pula and Ljubljana. He also held many lectures and presentations in 14 US cities, in London and throughout Croatia.
After the presentation of the picture book and featured artwork, we'll have a conversation with the artist with answers to many questions about his work and fantasy worlds he paints. Your questions are welcome too! After the event, it will be possible to meet the author and get the books signed. Take your kids and teleport to PEEK&POKE!