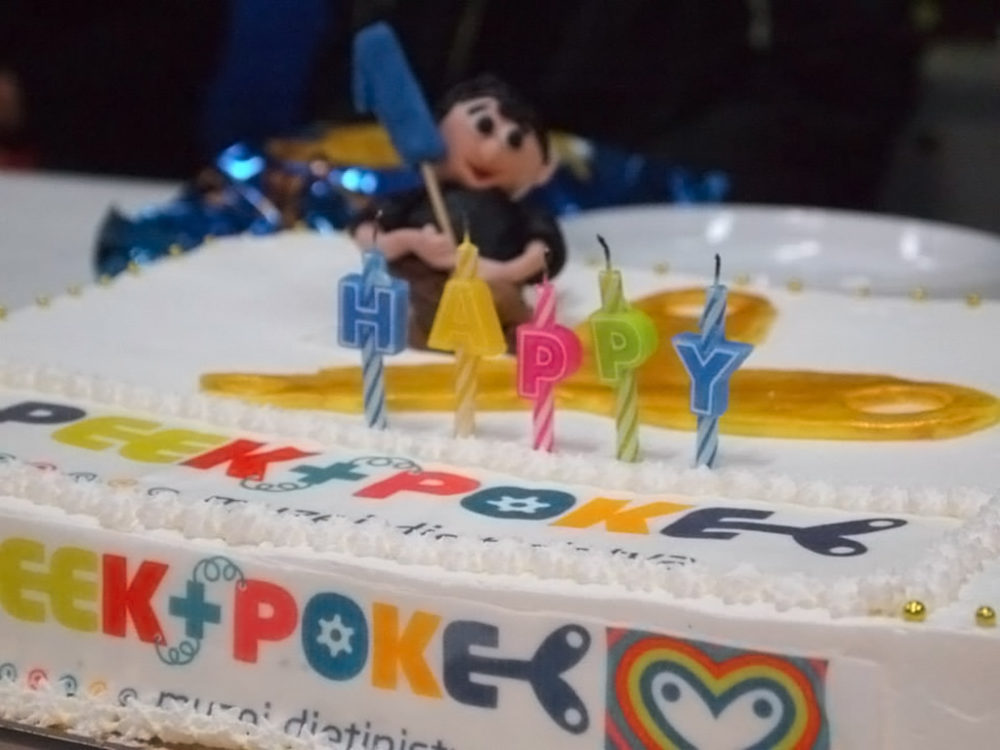 PEEK+POKE Museum of Childhood 1st birthday party
A little over a year ago, we opened a sister museum to our PEEK&POKE Computer Museum – PEEK+POKE Museum of Childhood. With a slight delay due to works in the space, we will celebrate our first birthday tonight! On this occasion, we will present a new part of the museum, called "In front of the screen" which will be used as a small stage for plays and other occasional programs.
Our special thanks go to Elina Stepina from Riga, Latvia, who decided to do her internship with us. She has graduated "Innovation and Product Development in Business" at BA School of Business and Finance, has participated in Erasmus exchange studies and she has participated in several marketing projects in Latvia, Sweden, Croatia, UK and Belgium. Specializing in marketing, social media, branding and project management, she was a tremendous help to our museum, thank you so much Elina!
At the beginning of December, the museum will host the famous illustrator and graphic artist Tomislav Torjanac. His exhibition will be opened in the museum and a workshop for kids will be held, and in the evening we'll host a casual talk show about his childhood, growing up and his work. The new stage will also be used for programs related to the Computer Museum, which cannot be held there due to lack of space.
Another novelty in the museum is the exclusive exhibition "The Middle Ages through figurines" in the Playmobil edition, a private collection by collector Damir Kamenar. Also, the website of the PEEK+POKE Museum of Childhood will be announced. We'll have a music program too, so come over, taste our birtyday cake and have a good time, everyone is welcome!