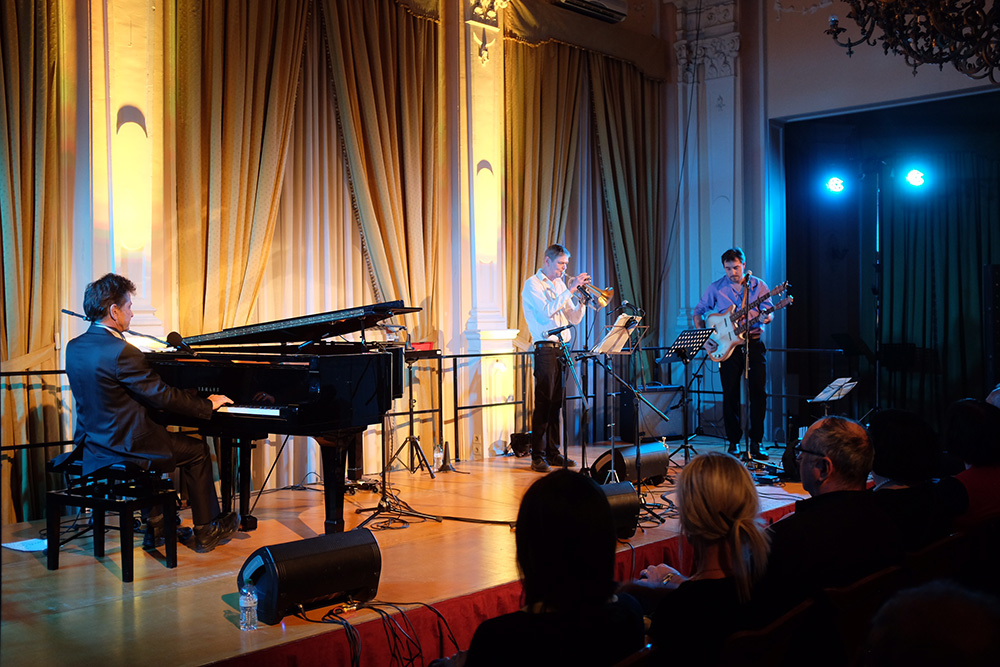 Steven Brown (Tuxedomoon) concert
For the 15th anniversary of The Computer Museum PEEK&POKE, we have prepared a special program during the year, which consists of a series of exhibitions, workshops, promotions and concerts.
In cooperation with Distune Promotion and with the support of the City of Rijeka – Department of Culture, we are bringing back to Rijeka the founder of the legendary Tuxedomoon, Steven Brown. The solo concert will take place on Saturday, May 28 at 8 pm in a pleasant venue of the Italian Community of Rijeka, Circolo.
The last Tuxedomoon concert in Rijeka, that we also hosted, was held in July 2011 and media said it was one of the best concerts of that year in Rijeka. Tuxedomoon performed in full composition in front of a large audience in the Trsat castle. Unfortunately, over the last ten years, two members have passed away and the band is no longer performing. All members have had solo careers over the years that they have maintained in parallel with the parent band.
Steven Brown is coming to Rijeka to promote his new album "Le Hombre Invisible" as his first post-Tuxedomoon European tour. Old Tuxedomoon songs will also be performed.
The number of tickets is limited to 100 and is available at the Dallas Music Shop Rijeka or through the online system Entrio. The ticket price on the day of the concert is 155 kn (20 €).
Welcome to Tuxedomoon!