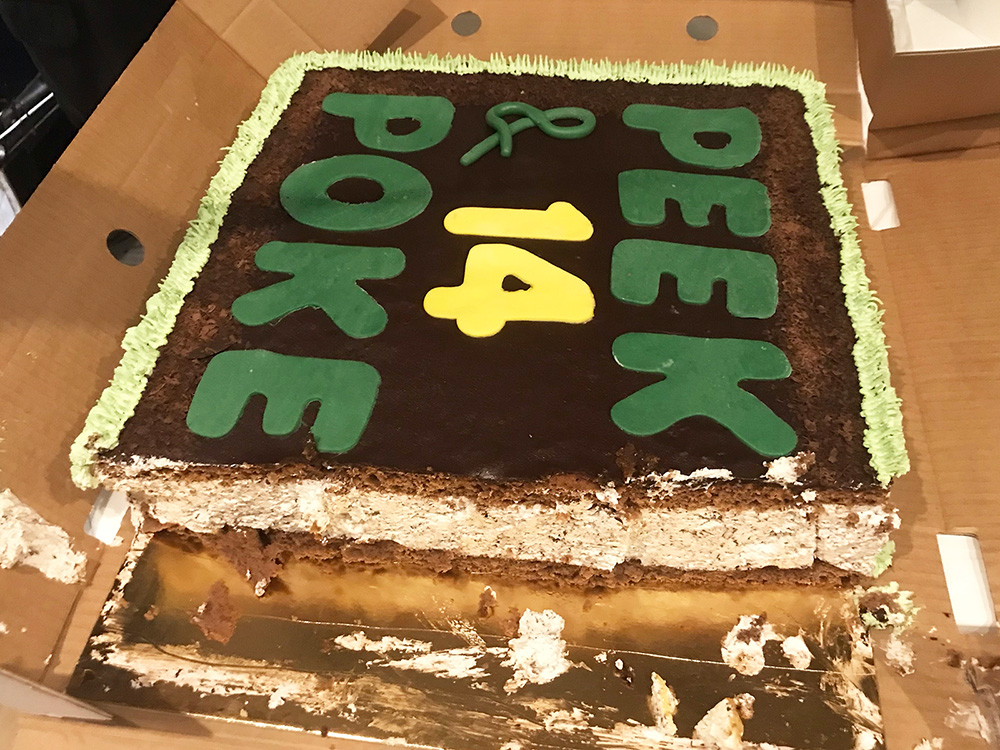 PEEK&POKE 14th birthday party
This year's birthday party was marked by a special, almost two-hour long, guided tour of our museum. We realized that many of our friends, guests, sponsors and people who support us from the first moment have never had the opportunity to go through the entire exhibition display with the expert guidance of the curator. We made up for it tonight!
And the cake? Delicious, gone in just a few minutes! See you next year!