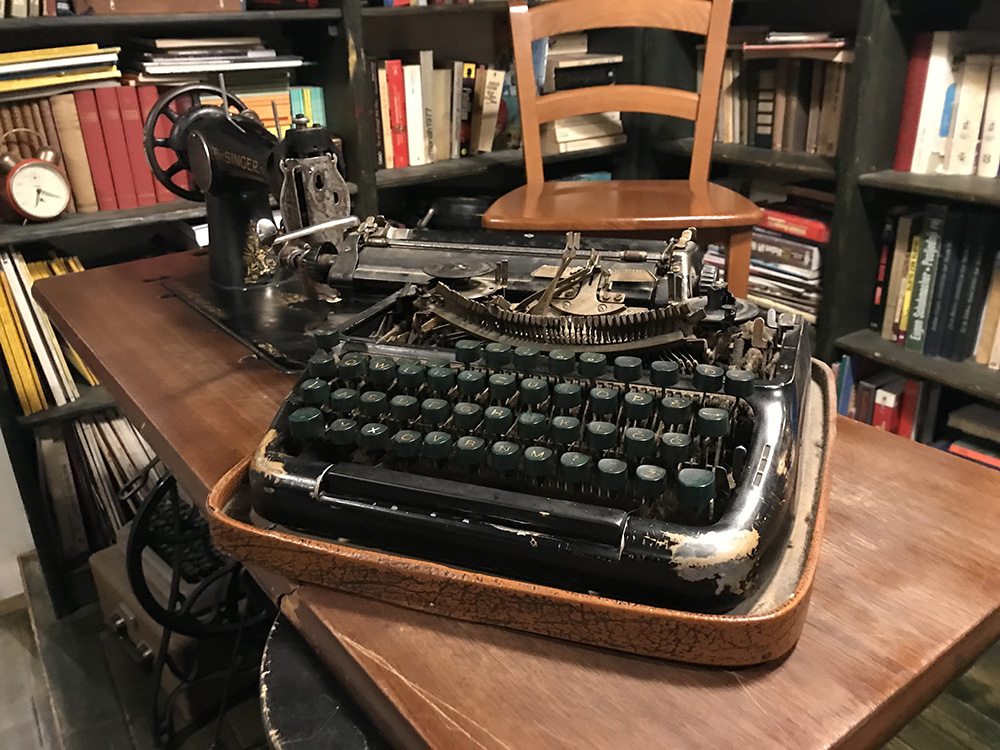 Typewriter Borosana Competiton 2021
The fourth edition of our popular retro competition was held in the Book Caffe Dnevni boravak (The Living Room) which turned into a real street caffe with a crowd of people in front and across the street.
The contestants had a number of tasks on old typewriters, including blindfold typing. The evening was extremely fun with cheering fans. The main prize was a valuable Lego typewriter, but everyone agreed that the biggest prize was socializing in a really fantastic atmosphere.
We organized the competition as an introduction to tomorrow's 14th anniversary of the museum. Don't make us invite you individually, come to PEEK&POKE tomorrow for a birthday cake celebration, admission is of course free!