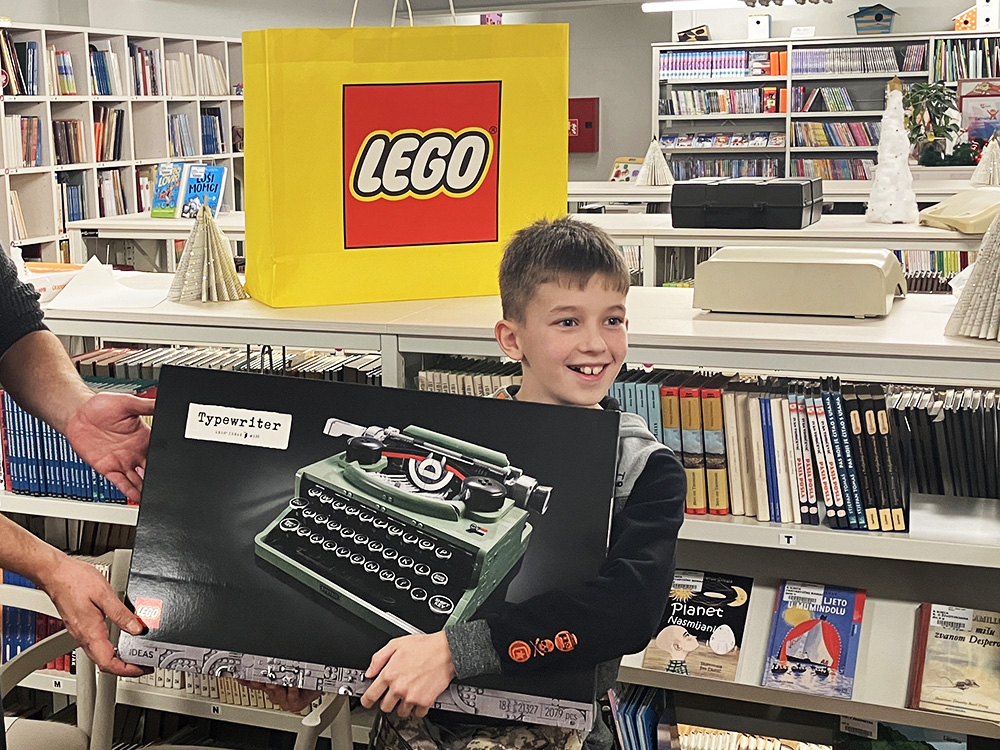 Tip-tip league – children's typewriter competition
Our already popular typewriter competition is getting a children's edition!
In Croatia, typing is only taught in secondary schools, and children start using computers much earlier. The idea is for this to be an education for children (9 to 11 years old), which is also fun. We will not only teach them how to type, but also about the history of writing. We will talk about why the letters on the keyboard are arranged the way they are, about ink, various other interesting things about the device that created culture.
The central activity will be typing on real typewriters that few children have ever seen, let alone used.
A great motivation is a valuable prize: LEGO set number 21327, a small typewriter composed of 2079 parts, very valuable, this is a real loot for LEGO enthusiasts, a prize worth almost HRK 2000, which is worth the effort. The number of participants per tournament is limited to ten.
December 19, 2022, 6:00 p.m. – 7:15 p.m. – 3rd grade
December 21, 2022, 6 p.m. – 7:30 p.m. – 4th grade
December 23, 2022, 6:00 p.m. – 8:00 p.m. – 5th grade
You can register children for the competition on the Children's House website.
The event is organized in cooperation with the Rijeka City Library and the Children's House. Special thanks to LEGO enthusiast Matija Pužar for donating sets.